blueEHR doubles SaaS revenue, surpasses business expectations in 2017
Jan 17 , 2018
blueEHR doubles SaaS revenue, surpasses business expectations in 2017
MCLEAN, Va., Jan. 16, 2018 – ZH Healthcare, Inc. announced today that blueEHR, its flexible, modular electronic health record (EHR) and eHealth platform solution, more than doubled its SaaS revenue in 2017. Additionally, it reported reaching and exceeding significant business milestones, including meeting its social responsibility, employee retention, and speed to value goals. blueEHR enables customers to quickly build and deploy health IT applications on a global scale.
blueEHR Increases SaaS revenue by over 100%
Only a few companies can claim a year-over-year revenue increase of over 100% for a product, and one of those is ZH Healthcare. In 2017, blueEHR SaaS revenue more than doubled as the company partnered with new clients and strengthened existing partnerships.
Sanford Health, a global healthcare provider, was one of blueEHR's new marquee clients. Sanford Health's Sanford World Clinics have provided sustainable health care to over 1 million patients in its ten years of operation. In November of 2017, Sanford began implementing blueEHR in 20 clinics in rural Ghana, with pre-loaded custom workflows for a variety of international users to make it easier to adopt.
Existing clients also strengthened their blueEHR systems and partnership with ZH Healthcare. Curavi Health, a UPMC Enterprises backed company, expanded its use of blueEHR to over 40 clinics.
Fulfilling social and corporate responsibility goals
As a company set out to make healthcare accessible and affordable, ZH Healthcare partnered with several clients to improve the way services are delivered to vulnerable populations. Both Southwest Human Development and Prince William Area Free Clinics, which serve low-income and uninsured residents of Arizona and Virginia respectively, are now on blueEHR, lowering the cost of ownership and maintenance of EHR solutions.
Additionally, Children's Integrated Center for Success (CICS), a multidisciplinary treatment center that helps thousands of children and families in the Pennsylvania area, migrated its electronic health records to blueEHR to better serve the needs of patients and clinicians. They found the solution especially helpful for revenue forecasting.
"The first time we talked to the blueEHR team, I was impressed by their willingness to stay ahead of the curve and deliver a working system efficiently," said Amy Edgar, Founder of CICS. "They were able to deliver a working EHR in record time while easily integrating with my own team. Within a few days of working with the blueEHR team, I had a better understanding of our revenue cycle management and was confident our practice would thrive."
Delivering speed to value
Rapid implementation of blueEHR, which reduces costs, has led to expanded adoption by healthcare agencies. Because of blueEHR's modularity, new users learn critical functions quickly and can navigate the software easily, saving even more time in training.
"blueEHR implementation and usage gained momentum in 2017," said Shameem Hameed, CEO of ZH Healthcare. "Not only did we see subscription revenue increase, but both our domestic and international clients expanded their use of blueEHR exponentially. Our clients find that implementing blueEHR requires significantly less time and cost than other solutions, enabling them to better serve patients."
Retaining employees with the lowest industry turnover rate
A large part of blueEHR's success is because of its employees. ZH Healthcare has created a supportive, nurturing workplace that encourages excellence in its employees, resulting in a 3% employee turnover rate. The industry standard is 22%.
"None of our success in 2017 would be possible without the dedication and talent of our team," Hameed said. "We have the lowest employee turnover rate in the industry, and we're proud to have created an environment that fosters long-term relationships with employees. We're looking forward to continued growth in 2018, thanks to our employees, partners, and clients."
About ZH Healthcare, Inc.
ZH Healthcare is a healthcare technology innovator that is revolutionizing health IT with blueEHR, a truly customizable healthcare platform with infrastructure, compliance, and application layers, and solutions like electronic health records (EHR), practice management, revenue cycle management (RCM), inventory management, telehealth, and more – integrated across the healthcare ecosystem. blueEHR is used by thousands of healthcare providers, staff, health systems, startups, and IT companies in 100+ countries.
Media Contact:
Shameem C Hameed
(703) 340-8546
sam@zhservices.com
Summary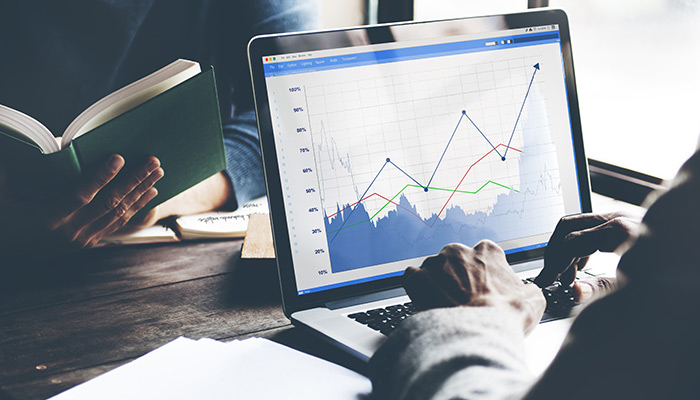 Article Name
blueEHR doubles SaaS revenue, surpasses business expectations in 2017
Description
In 2017,blueEHR's SaaS revenue more than doubled as the company partnered with new clients and strengthened existing partnerships.
Author
Publisher Name
Publisher Logo