ZH Healthcare Launches New Unified Brand:'blueEHR'
Jan 06 , 2017
ZH Healthcare Launches New Unified Brand:'blueEHR'
Launch of blueEHR brand unites blueEHR and HITaaS™ to enhance the power of world-leading malleable and customizable EHR and health IT platform for health organizations of all sizes.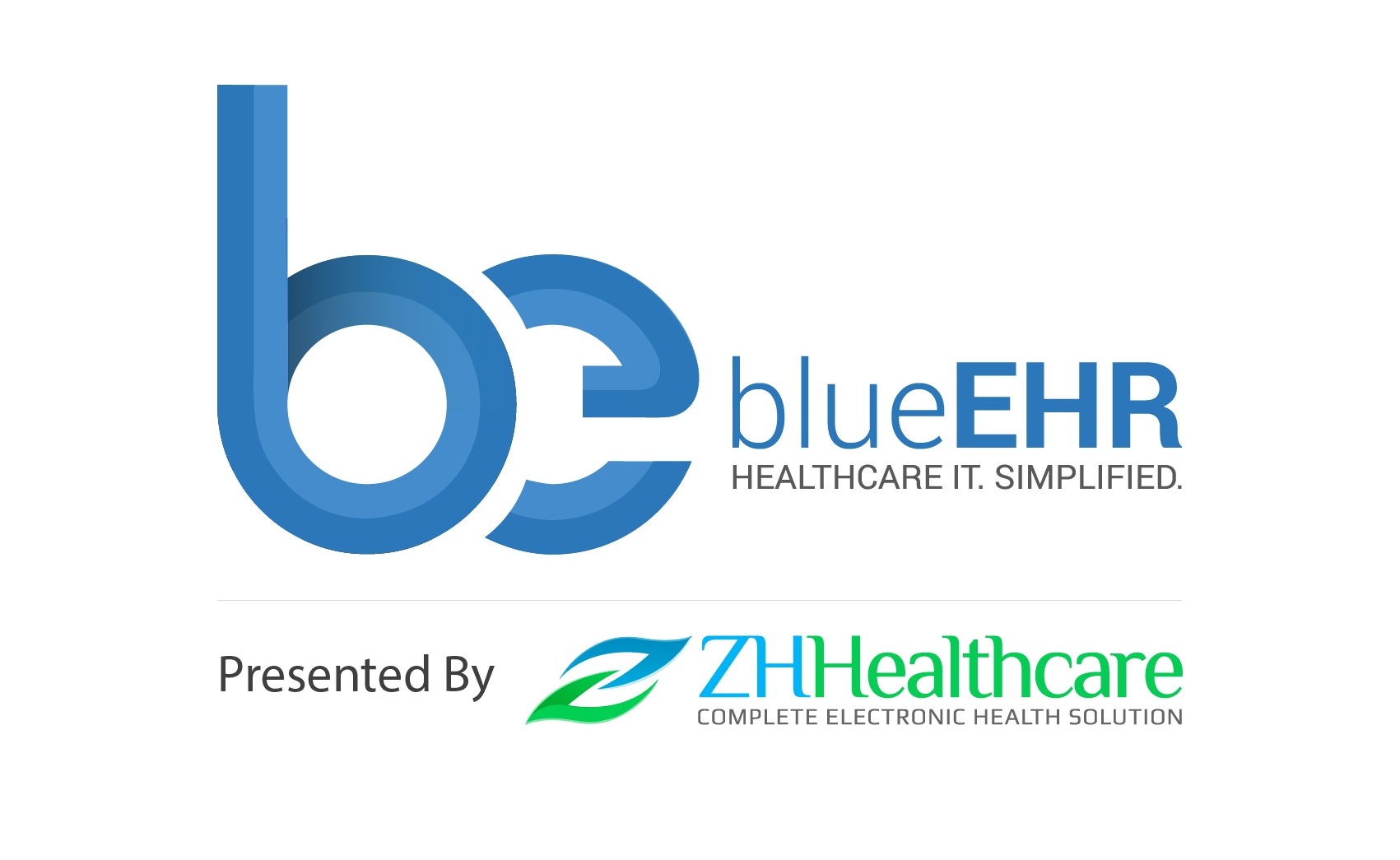 McLean, VA–January 6, 2017 –ZH Healthcare, a global provider of customizable EHR and Health IT solutions, today announces the launch of a unified brand identity, blueEHR. The brand combines the company's innovative healthcare technology solutions into a single unit that allows for greater scalability and flexibility, and deployment of meaningful use-certified health IT solutions for healthcare organizations of all sizes, around the world.
The blueEHR brand reflects the continued growth and market opportunities for ZH Healthcare – and represents the evolution of the company's customizable EHR and health IT platform currently being used by thousands of healthcare providers, startups, and health IT companies in more than 100 countries worldwide.  ZH Healthcare also launched a new website for the unified blueEHR brand (www.blueehr.com)along with a new tagline and pricing that highlights the competitiveness and the features, accessibility, and affordability of the customizable health IT platform.
"blueEHR represents who we are.  The small name change is a big shift in the focus and customization options for our growing client base of healthcare organizations and IT companies around the world," said Shameem. C. Hameed, ZH Healthcare CEO and Chairman. "The brand stands for stability, strength and trust that clients place in our solution.The color blue speaks to infinite capabilities –which is another benefit of our customizable and scalable platform. Incorporating EHR into our name was a logical decision –one element of what we deliver – driven by our own internal discussions and listening to feedback from clients and partners to better represent our industry-changing solutions."
The blueEHR identity will utilize the tagline: Healthcare IT. Simplified."The new brand and tagline highlight what you would expect from a complete healthcare solution: security, usability, infrastructure, platform, software, healthcare-specific business logic and services, without the IT burden," added Scott Pearl, ZH Healthcare's Vice President, "not to mention malleability and simplicity when configuring an EHR experience or building a custom health IT solution."
###
About ZH Healthcare:
ZH Healthcare is a global healthcare technology innovator revolutionizing the world of health IT with the blueEHR platform, one of the most advanced and complete electronic health IT platforms that allows healthcare providers, enterprises, startups and health IT companies to build and deploy custom health IT solutions, without the IT burden.  blueEHR is used by thousands of physicians, clinical support staff, health systems, startups, and health IT companies in more than 100 countries– supporting millions of patients and consumers worldwide. Evolved from industry and customer feedback, blueEHR delivers EHR and EMR functionality in a secure, compliant, cloud-hosted environment, and powers HITaaS™, or Healthcare IT as a Service,with APIs and solutions that help companies leverage a complete platform to rapidly build and deploy custom health IT solutions. For more information, visit: www.blueehr.com.
Contact:
ZH Healthcare Solutions
Office: +1-703-574-8100
Email: contact@zhhealthcare.com